Servizi
La soluzione ad ogni tuo problema
Go to Automation Systems
Automation Systems
MDT performs design and development of automation systems, such as inventory management, tracking and tracing, labeling processes, quality control.
Go to Web Sites
Web Sites
MDT develops websites as a showcase site, digital newspapers, blogs, CMS, e-commerce, business and personal sites.
Go to Web Marketing
Web Marketing
MDT offers Web Marketing services, such as newsletters, banners, advertising campaigns, manage ads and listings, social media marketing, SEO and web analytics services.
Go to 2D / 3D Design
2D / 3D Design
MDT creates logo, images and slogans impact through 2D and 3D works in paper and digital format.
Chi siamo
Benvenuti nel futuro
Monkey Development Team è un team di professionisti che collabora per progettare e realizzare soluzioni nel campo dell'IT (Information Tecnology) per aziende e privati. Il campo di applicazioni è molto vasto e spazia da complessi sistemi informativi ad applicazioni o siti web per dispositivi desktop e mobile. Siamo una squadra pronta ad affrontare qualsiasi progetto, studiando il problema e proponendo soluzioni. Il segreto di tanta longevità è che nulla ci spaventa perchè il nostro gruppo è composto da valorosi ed esperti professionisti. Lavoriamo sempre con il sorriso e con un pizzico di ironia, ma sempre con la massima professionalità, mai sottovalutando il problema.
CEO
Ai vertici della MDT Software e fondatori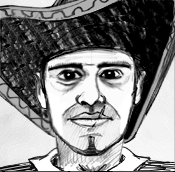 Marco Casaburi
designer and developer, not that the founder of the MDT
"If you believe strongly in something it can become real. "
We believe that no problem is unsolvable.
Nicknamed "Captain"
Learn more …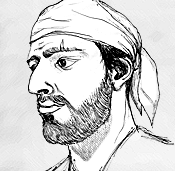 Luca Casaburi
designer, developer and founder of the MDT
"The people are met when their dreams come true, but sometimes this does not happen. We are for this, our team is there for this… to realize the dreams."
Nicknamed "The Bove"
Learn more…
Contattaci
Per tutte le informazioni inviaci una email