Blog of the Personal Trainer Walter Porcelli. In the blog are the latest news, the teaching of the exercises, a timetable for the management of important events and a photo gallery.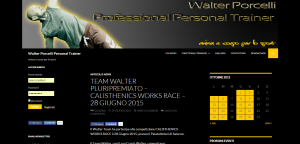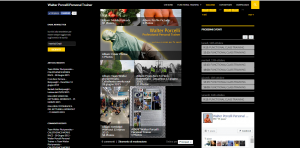 The main feature of this blog is to be very connected to Facebook, with automatic sharing of news, comments and access to the private for download via Facebook account and photo gallery that is updated automatically synchronizing with the album's Facebook profile page .
The graphics have been customized photo albums and photographs are made by the MDT Software staff when they are required during events.