A website has been designed to Sports Arena for the presentation of sport structures and management of leagues and tournaments football to 5 and calcio balilla.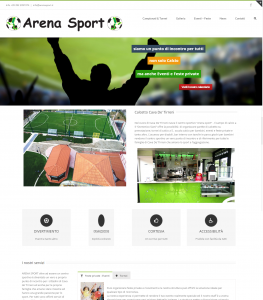 The Web site is powered by WordPress and presents a platform for managing extremely easy and intuitive to enter and update the results of matches. There will be ranking tournaments and championships, the management and the history of calendar, teams and players for each season, a system using text commentary of the matches and ranking top scorer.
The graphics are made responsive technology, so visible on mobile devices and desktops.